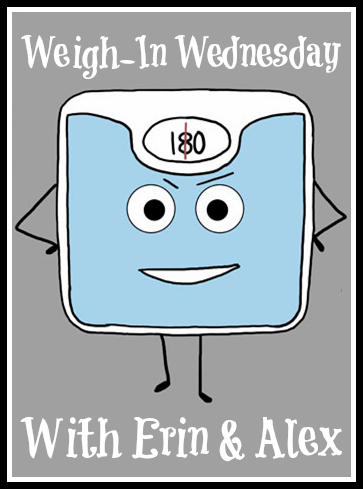 Happy WIW. I'm on the down side of the Yo-Yo this week 182.0 so that's -1.4 pounds lost this week. I really was hoping to start May off in the 170's but alas that is not the case yet again this month. It is driving me crazy that I can't seem to break this 180 mark ugh! So I'm going to come up with a plan and set some goals for this month and break through that effing wall.
On another but similar note,
I can't believe I've been doing this for a whole freaking YEAR!!
In this last year I've
only
lost 40 pounds. I say only because when I started my "new life" I figured I would almost be at goal by now or hell at least close. But I'm about half way there and even though I tend to bitch about how slowly the scale is moving, it
is
moving. Maybe not every week but at least it's been pretty consistent and I don't feel as I have been starving myself, or been on a crazy crash diet that I can't maintain for the long haul. It's been slow
sooo slooww
and steady and it is something I have come to realize I CAN do for the rest of my life cause that folks is what it is. This IS the rest of my life.
In a year I may not have reached my "goal" weight but here are some awesome things that HAVE happened:
1. I went from a size 20 at 221lbs to a size 14 at 180
ish
2.
I couldn't even run a mile a year ago and in Feb of this year I ran my first Half Marathon
3. I actually have MUSCLES!! I can do bicep curls with 17.5lb weights and leg press 110lbs!
4. I am
HAPPIER
and more
CONFIDANT
!!!
So even though I'm not yet where I want to be, I am so far from where I was.
I can totally handle that!
Oh and totally go check out Erin and Alex and link up with their awesome Weigh-In Wednesday Par-TAy! There are some cool peeps hanging out over there :)