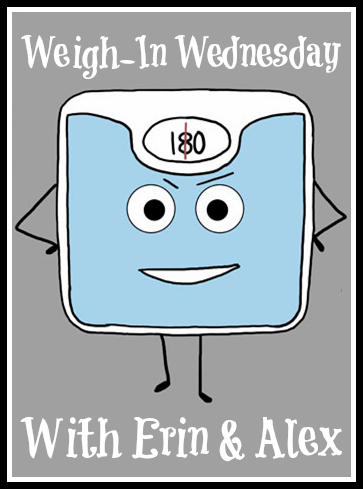 I DID IT!!!
just barely but so what I did it!
I finally eekked my way into the 170's, and about freaking time too. I've been bouncing around the 180's since January that's like 4 months
yeah I'm cool I can do math.
But I'll have to admit with these little buggers around it's been hard!
Really it's my own fault I made the dumb things and I know they are my weakness. But DQ has a mad obsession with Oreo's and I really didn't feel like buying them and I knew I had all the stuff to make a batch of these so I did. Like I said probably not the smartest thing to do, but I had a plan and so far it's working ok. Here's what I did after baking and letting the cookies cool
ok I did have one (really only one) cause I put the recipe into myfitnesspal and one of those tiny suckers is 140 cals. they may be good but not that good geesh...
I threw them in a ziplock and put them in the freezer. That way I can just take one or two out for DQ's lunch and they have time to thaw. The great thing about this plan is I don't like hard cookies so if they are in the freezer I won't eat them and also I'm not patient enough to wait for them to defrost :) and the bonus is I'm forgetful (so much so that DQ always says "mommy your a forgetter, yeah kids got my number) so outta sight outta mind. See good plan :)
So now that I'm in the 170's the NEW PLAN is to not venture back into the 180's...like EVER<--- (thanks Taylor).