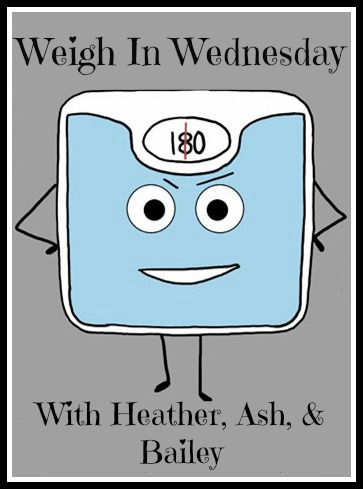 Today I'm link inking up with these 3 awesome girlies for weigh in Wednesday!
Even though I blew out my back on Sunday I have made it to the gym the last three days. Mind you they were very mild workouts and consisted more of stretching than anything else. Honestly I went more to stay in the habit than anything else it's all a mind game sometimes :)
So Monday was the last day for my Group X Training. So that also meant it was weigh in and measurement day. I was nervous because I have been yo-yoing that same 3 pounds for the last month. Well I got on and was only down 1 pound from the beginning of the month (171) boo!
But the awesome thing is I am actually down 3% body fat. As Soben explained I am losing weight (pure fat) and replacing it with muscle, WOOO WHOOO I take that any day! So I figured I needed to take some new progression photos for ya...
Wow when I look at that it really shows how far I've come in the last year. The crazy thing there is only about a 10 pound difference in the last two pics. So even though the scale is not going down as fast as I would like I am seeing results!!
Oh and my weight this week is 171.8 so I'm down 0.4 I'll take it